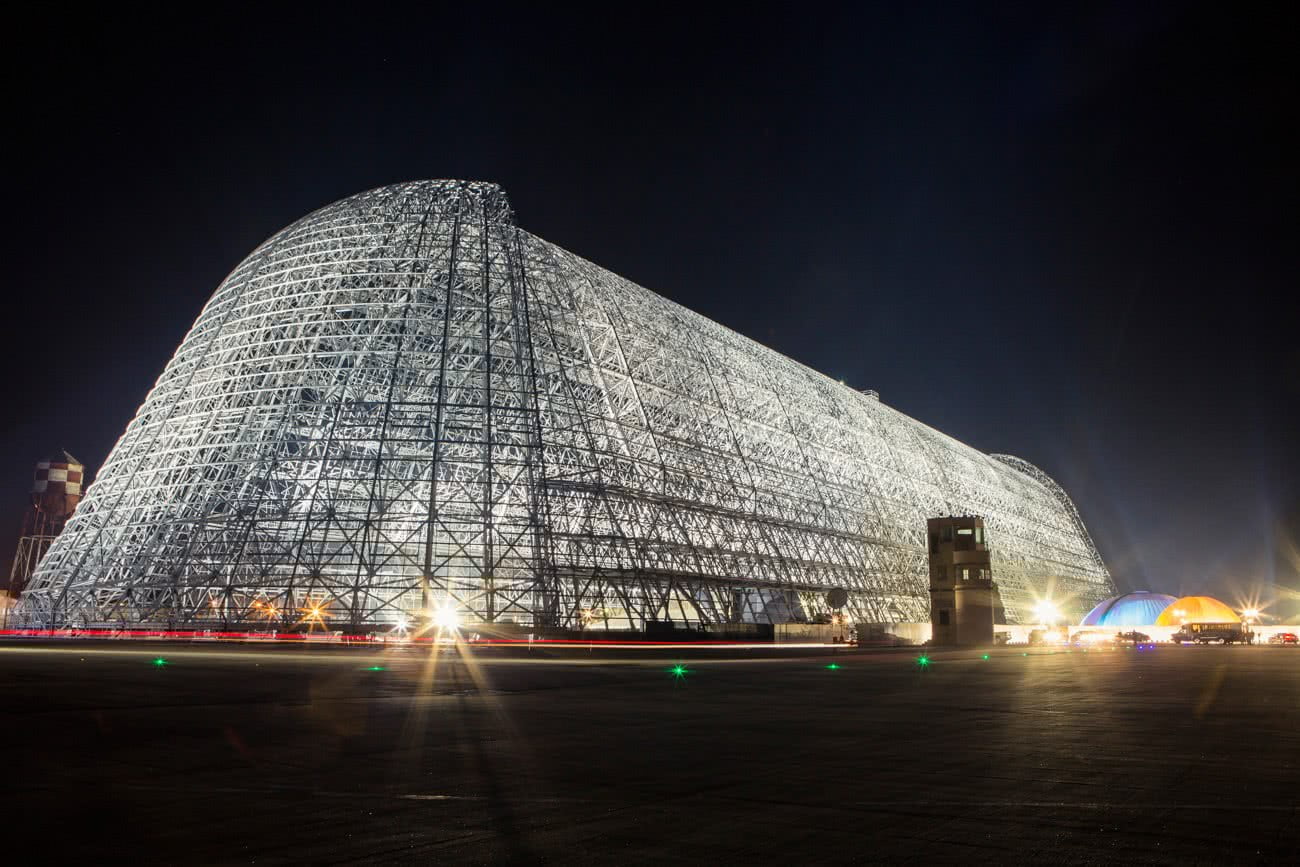 H2H3 Moffett Hangars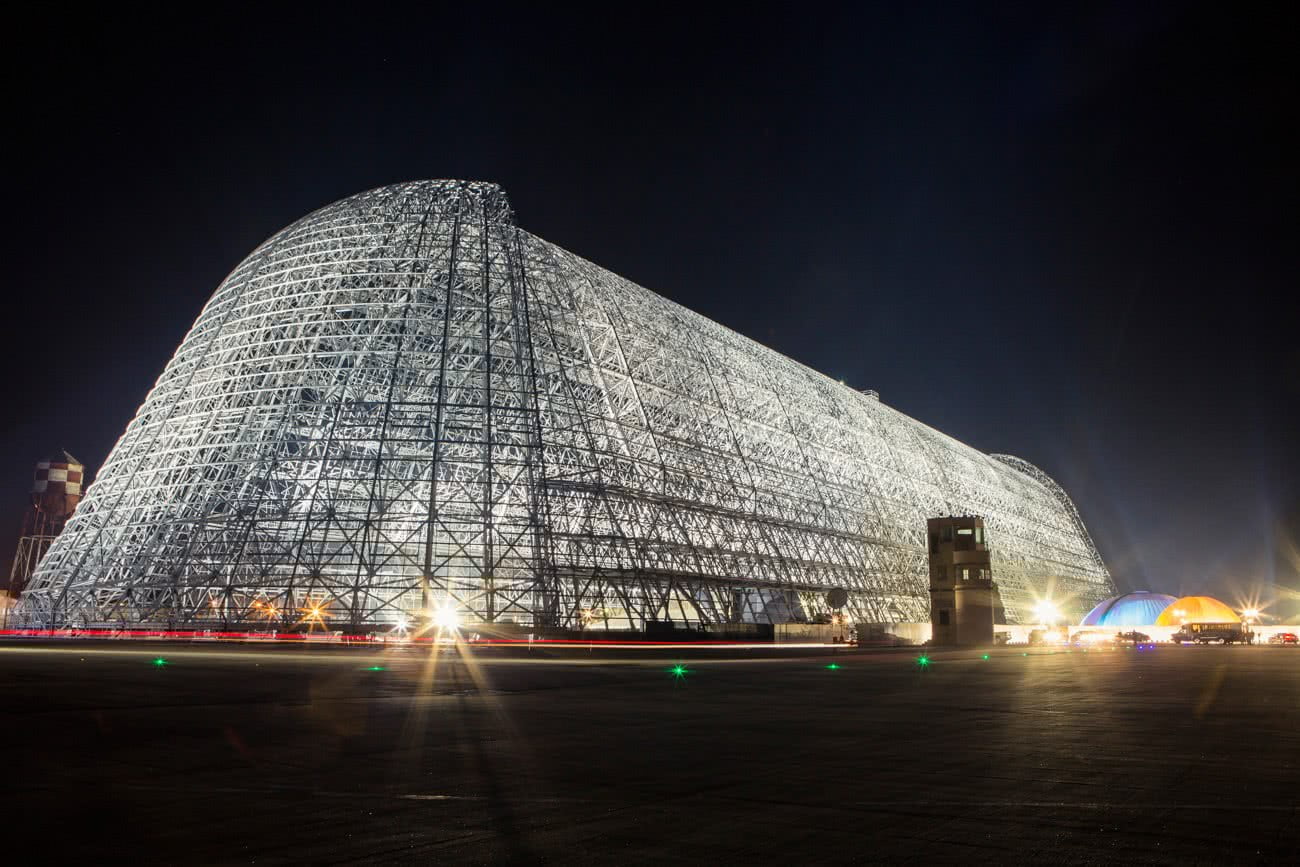 Moffett Field is home to three hangars, built in the 1930's and 1940's to house military airships. Hangar 1—whose giant metal skeleton is visible from Highway 101—was home to the 785-foot-long USS Macon, which crashed two years after its maiden flight.
Hangars 2 and 3 sit alongside one another. For several years, Hangar 2 was home to Airship Ventures, a private company that operated a 12-person zeppelin. Airship Ventures closed in 2012.
Hangar 2 and Hanger 3 are some of the world's largest freestanding wooden structures. The hangars were constructed when the US Navy established ten "lighter-than-air" (LTA) bases across the United States during World War II as part of the coastal defense plan. Seven of the original seventeen of these wooden hangars still exist: two at Moffett Field, two in Tustin, California, one in Tillamook, Oregon, and two in Lakehurst, New Jersey.
Google plans to repurpose the airship hangars as laboratories for developing robots, rovers, drones, internet-carrying balloons, and other cutting-edge technology. Electrical scope for OEG will include a complete upgrade to lighting, security, fire alarm and new electrical service and distribution.
Location: Mountain View, CA
General Contractor: Turner Construction
Explore Additional California Office Projects