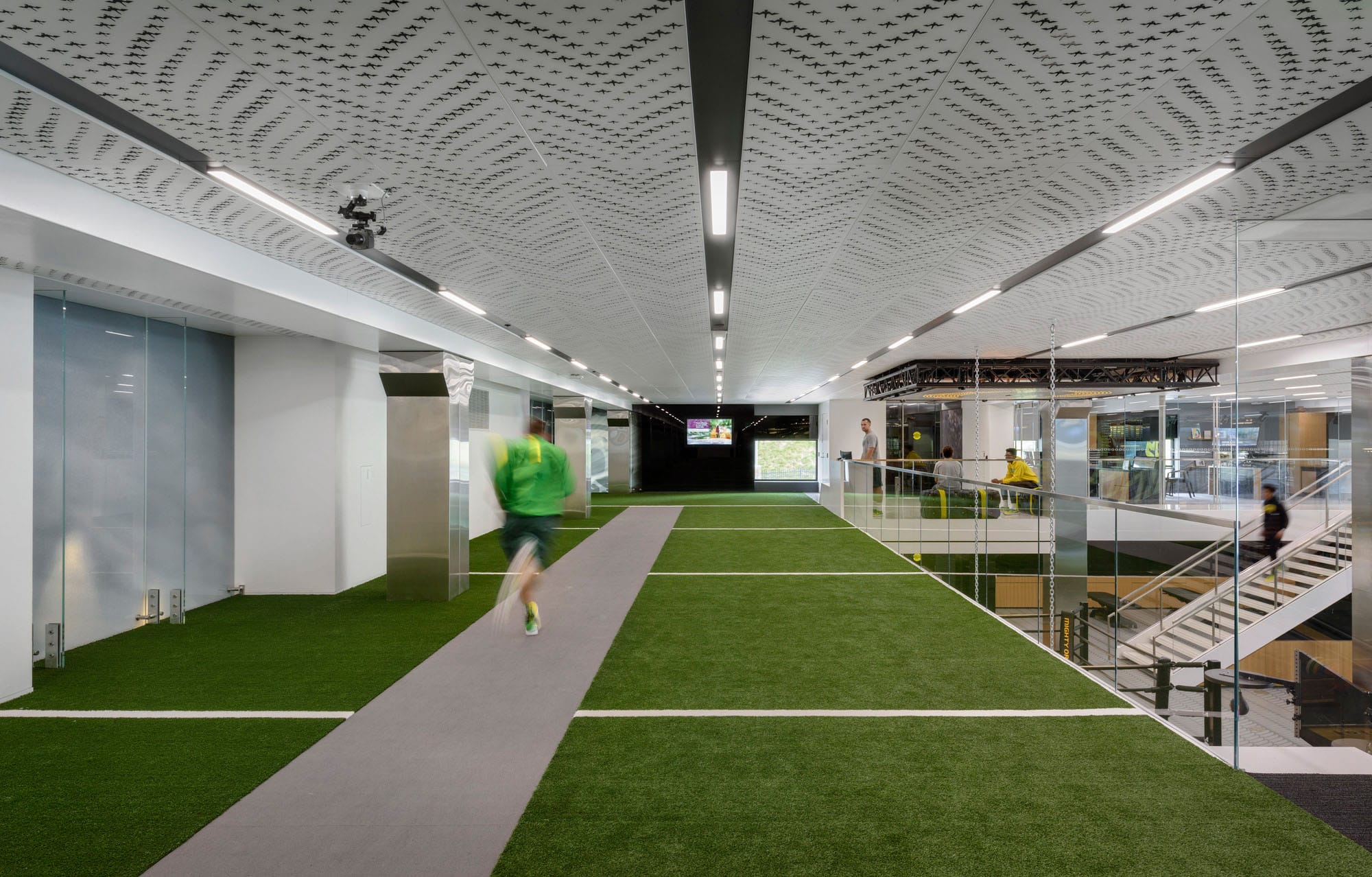 Marcus Mariota Sports Performance Center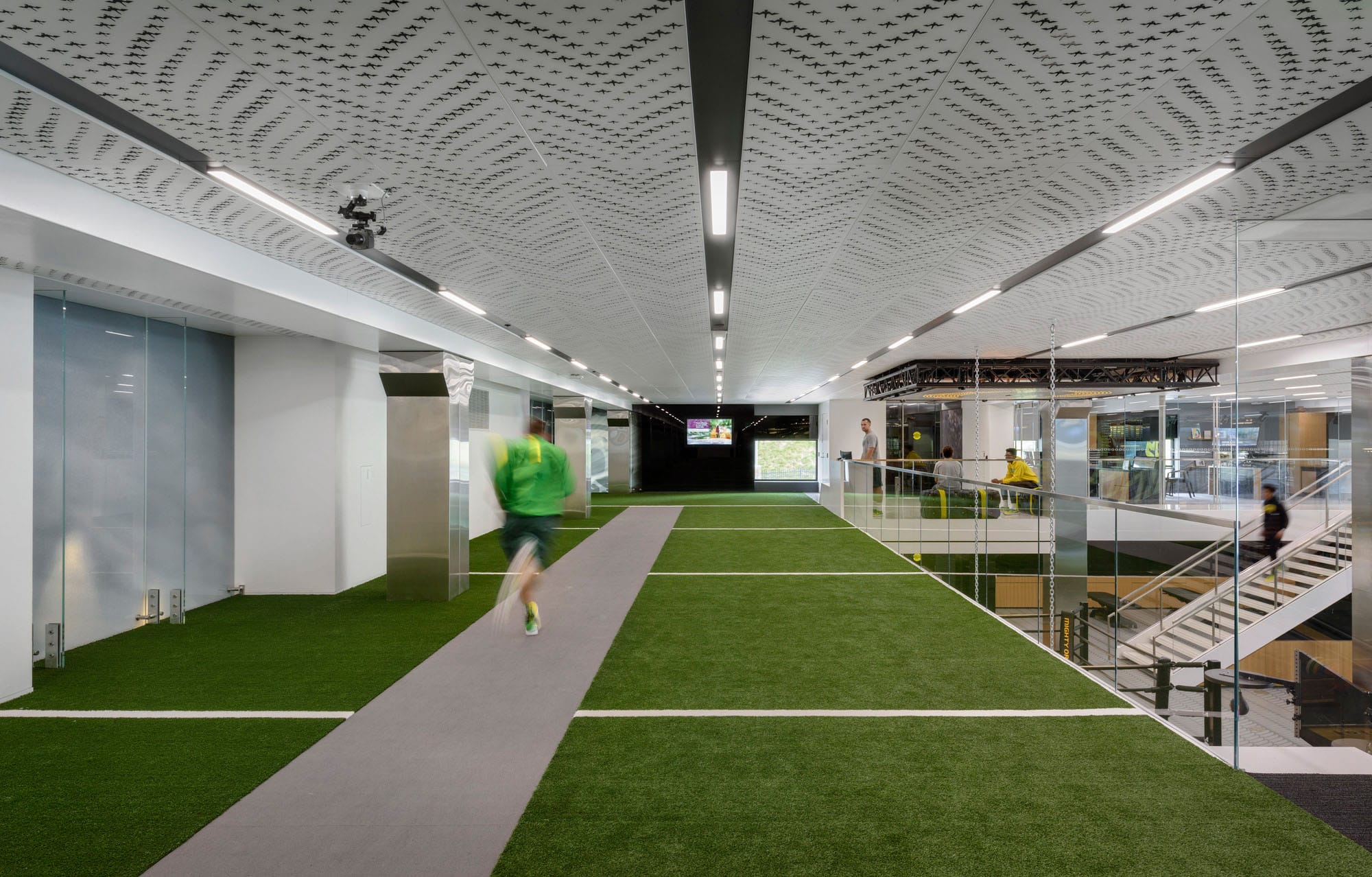 The Marcus Mariota Sports Performance Center combines sports performance, sports science, sports medicine and technology in one efficiently-designed space on the ground floor of the Casanova Center. The center not only promotes athlete health and wellness, it is an important part of Oregon's recruiting program.
Among the new equipment is 3D motion capture technology, to replace the subjective "functional movement screen" that Oregon and other athletic departments use to measure things like range of motion and identify possible inefficiencies. There is also a neurocognitive center, which in part will help diagnose and treat concussion symptoms.
Across a new public lobby from the sports science center is the expanded equipment room. The graphically engaging space uses compact shelving to store the vast array of uniforms, shoes, helmets and other gear used by the program. Areas for distributing gear to the players, as well as equipment maintenance and assembly, are included as part of this full service equipment room.
Location:  Eugene, OR
General Contractor: Hoffman Construction
Explore Additional Mid Valley Office Projects