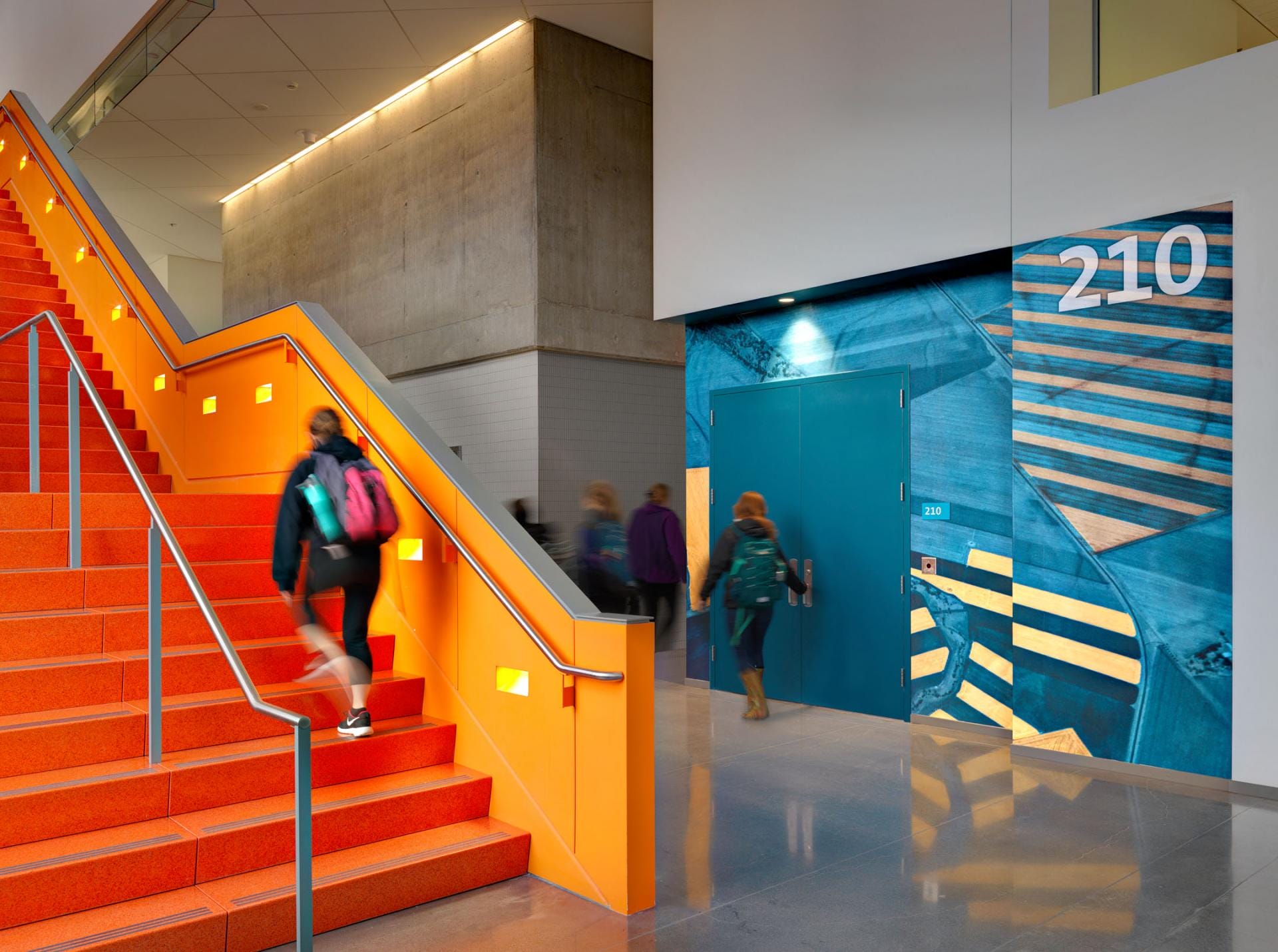 OSU Learning Innovation Center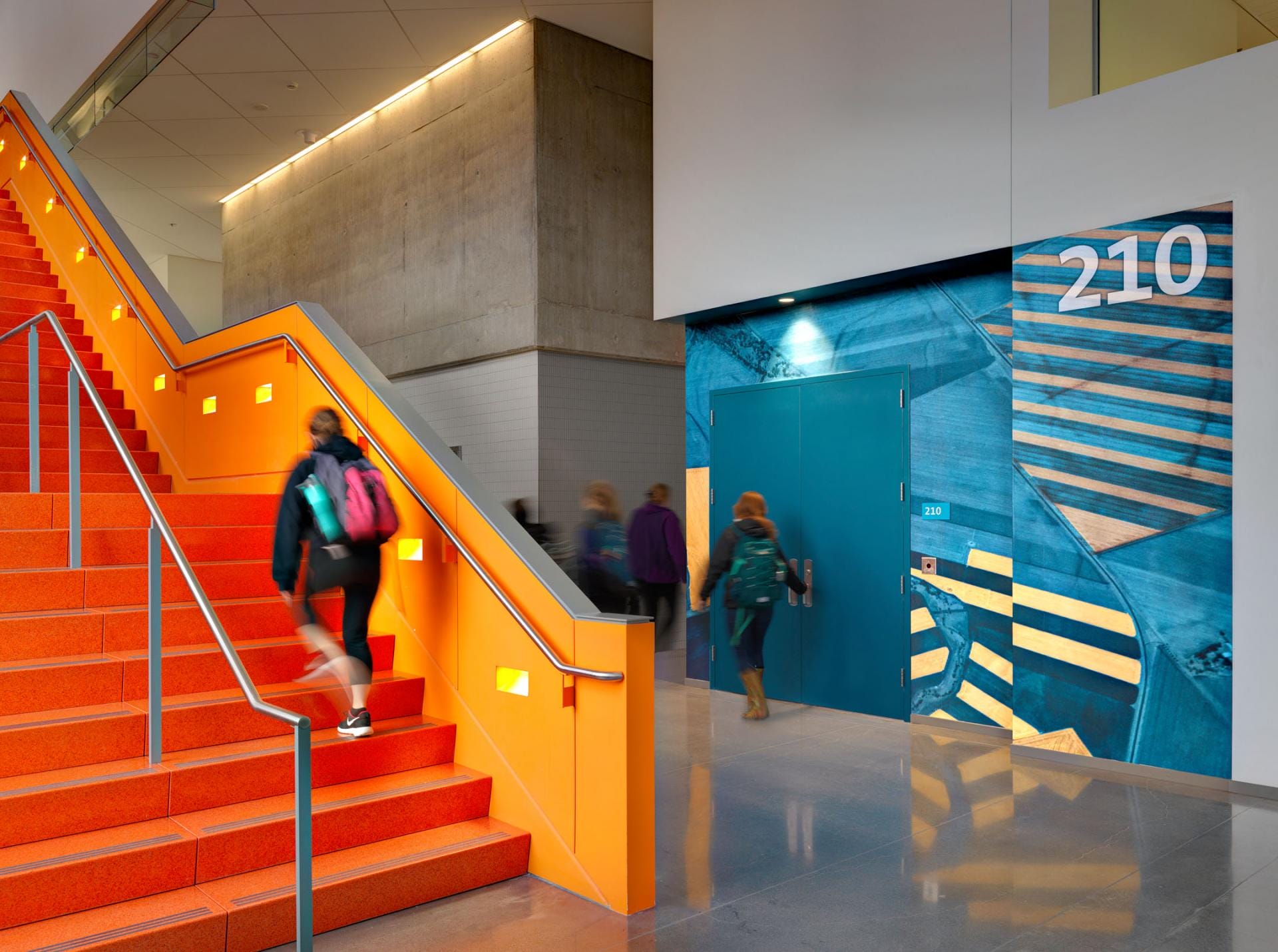 The new 126,000 square foot Learning Innovation Center on the campus of Oregon State University provides a home for the Honors College while serving every department in the university with 2,300 classroom seats in 14 unique settings and 640 seats of informal learning space distributed around the building, creating a hub for multi-disciplinary interaction. Both the 600-seat and 300-seat Arena classrooms utilize teaching in the round to bring students as close to the instructors as possible. Configured to adapt to emerging technology, and ringed with continuous screens, every seat in the classroom is a good seat. The 185-seat Parliament classroom is configured for debate and conversation, an idea borrowed from the British Parliament.
The building also provides a home for the Integrated Learning Resource Center, a new department that supports instructors in using the technology and techniques required for these innovative teaching spaces.
Location: Corvallis, OR
General Contractor: Fortis Construction
Explore Additional Mid Valley Office Projects