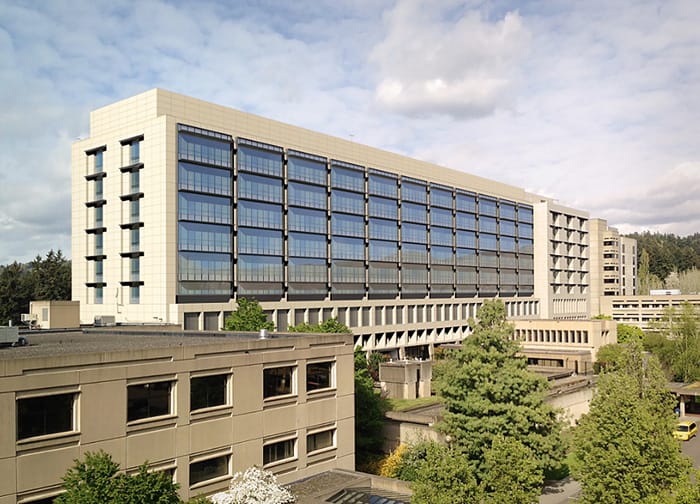 Providence St. Vincent Reskin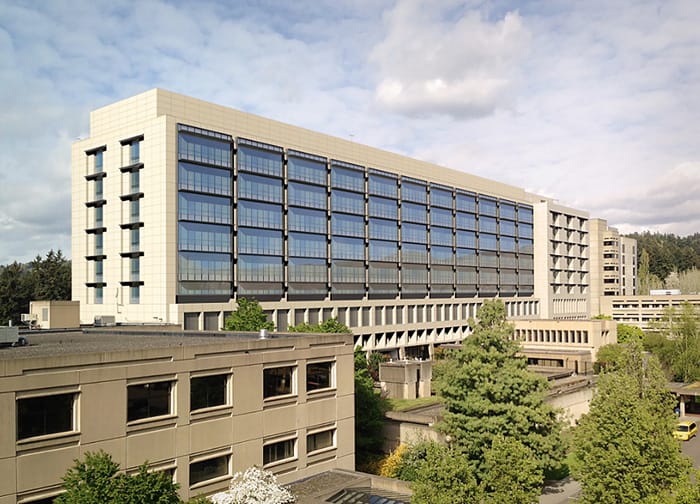 The main reason for construction was to do external repairs, to make it water-tight and for energy efficiency. Those external repairs involve recladding the exterior with a new aluminum and glass skin.
The new exterior curtain wall, or skin, will save energy and help the hospital better control temperatures. Work on the building also will include new electrical and air distribution systems, making it more modern.
The final part of construction will be expansion of patient rooms on the sixth through ninth floors, made possible by the extra room provided by the new exterior skin. Patient rooms on the lower levels were previously remodeled. The building also has three below-grade levels for the emergency department, parking and storage.
OEG scope included the renovation of 224 patient rooms and supporting areas. Also included in this project is the replacement of the original electrical distribution systems of the 10-story patient tower. OEG successfully replaced the electrical distribution system in the occupied hospital while minimizing the impact to staff and patients.
Location: Portland, OR
General Contractor: Andersen Construction
Explore Additional Portland Office Projects