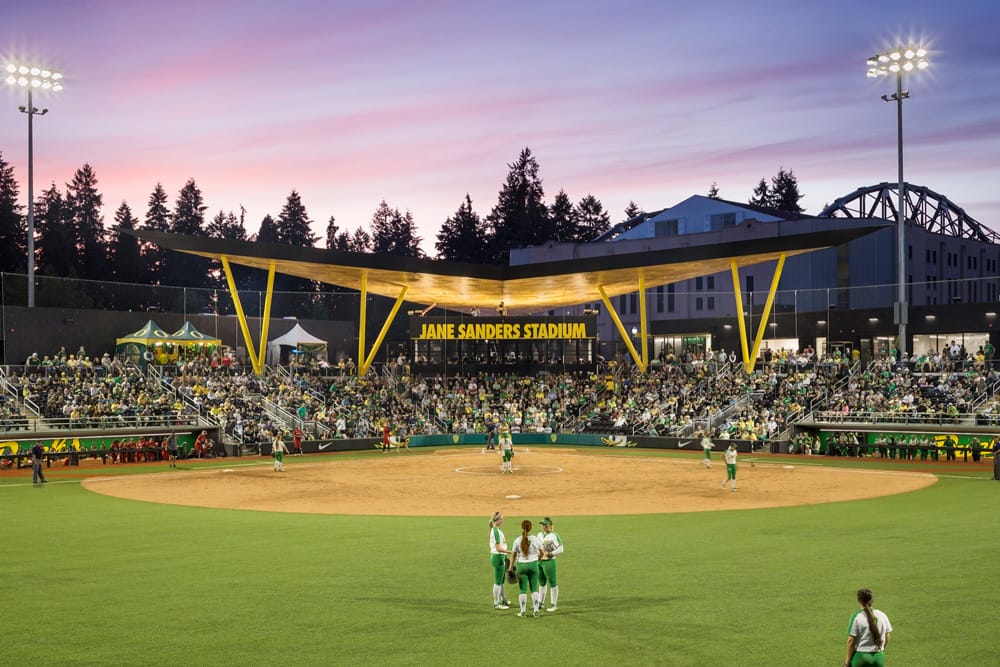 U of O Jane Sanders Stadium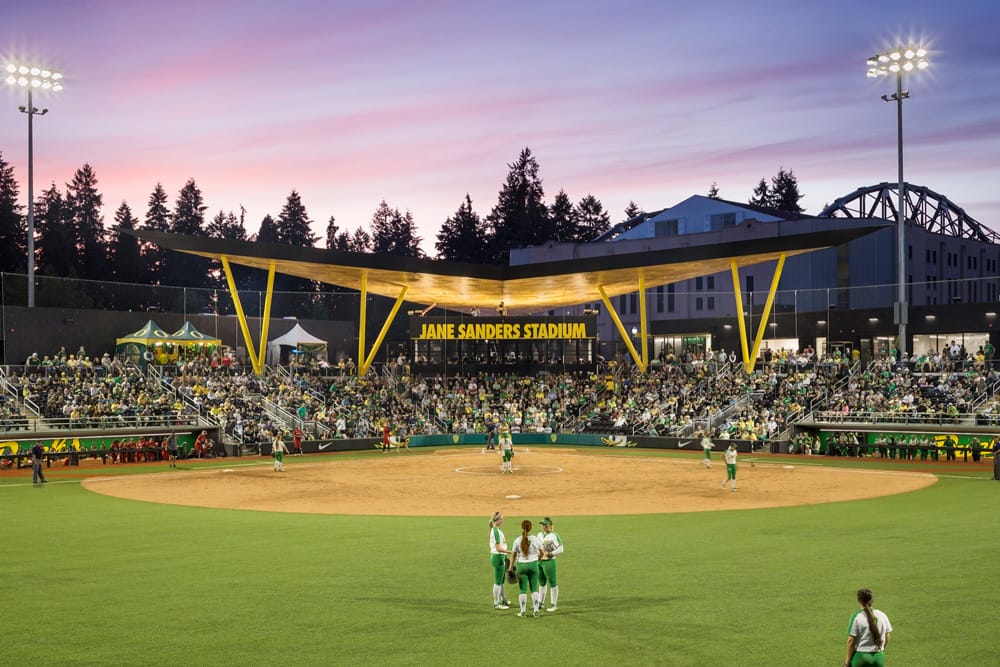 Jane Sanders Stadium is the sleek new home for the Oregon Ducks Softball team. A state-of-the-art 1,500 fixed-seat stadium, this facility is inspired by one of the most innovative and respected athletic brands in the country but fits gracefully into the fabric of the University of Oregon campus.
Designed to achieve LEED® Gold certification—a unique accomplishment in the world of sports facilities—the building also meets UO's aggressive Oregon Model for Sustainable Development, with an energy reduction of 35% over Oregon Energy Code. The building also reduces water usage by 37% with low-flow fixtures and irrigation savings measures. Turf was chosen for the outfield for its low irrigation and maintenance requirements. The stadium bowl is built from a prefab system. The components have a high recycled content, are easily maintained, and at the end of their useful life, can be deconstructed and recycled again.
DJC Top Project, First Place, Education, 2017
DJC Top Project, People's Choice, Education, 2017
Engineering News Record, Project of the Year, Athletics, 2016
Architecture 2030 Challenge, 2016
Explore Additional Mid Valley Office Projects