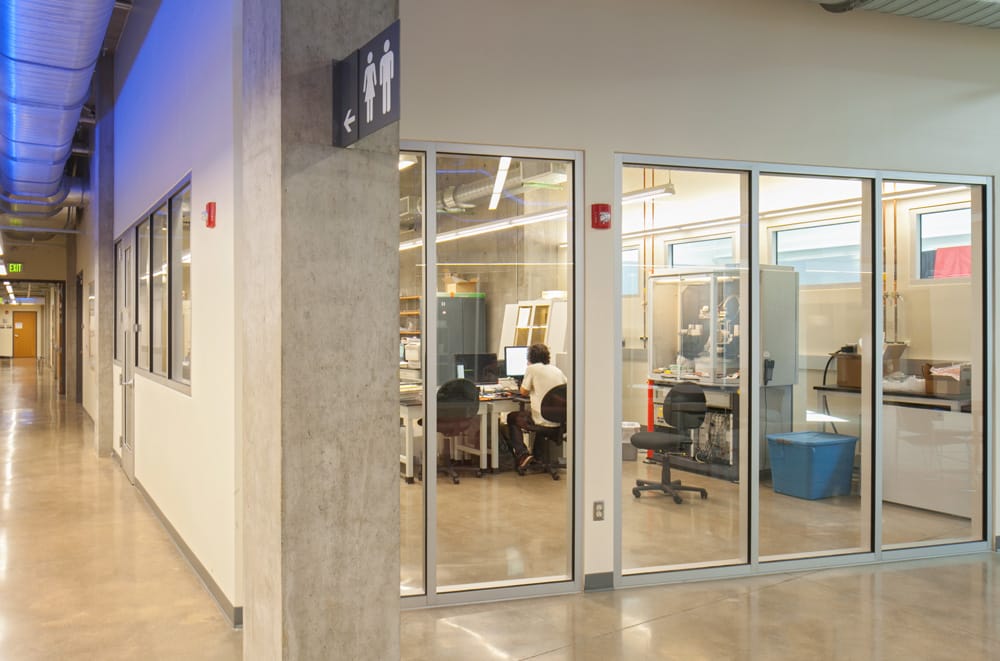 U of O Lewis Integrative Science Building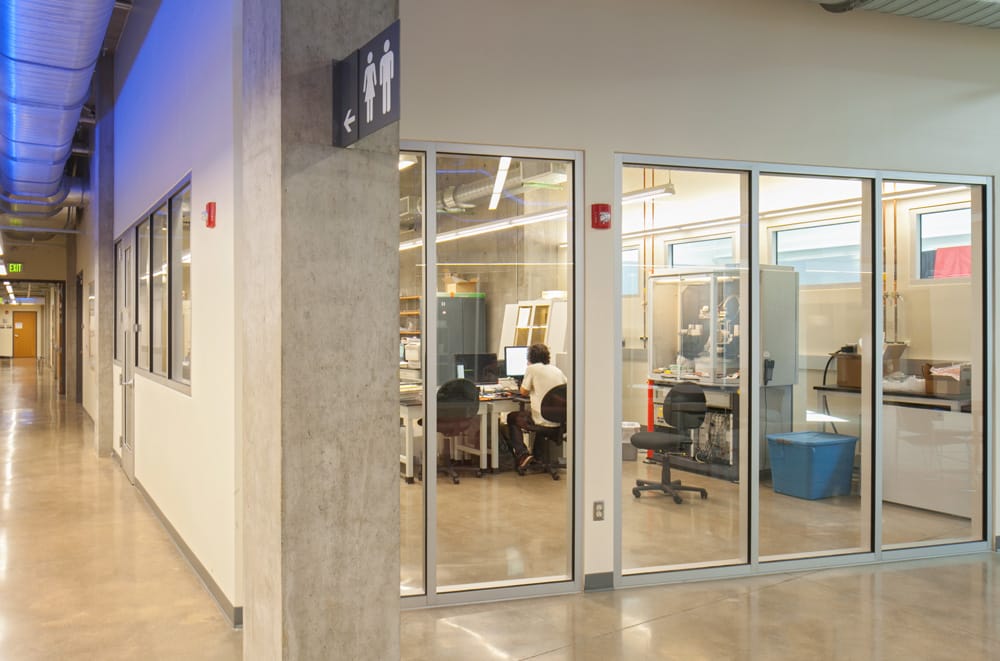 The Lewis Integrative Science Building at the University of Oregon opened its doors on October 26, 2012. The 103,000 square foot building is home to research clusters centered around interdisciplinary and integrative research missions; its purpose is to create new synergies across diverse academic disciplines by literally uniting the sciences. The building houses biologists, chemists, psychologists, neurologists, computer scientists, and other researchers working alongside one another to tackle some of society's greatest challenges.
The OEG portion of this GMP project included the installation of all electrical systems, UPS system, tele/data, access control, and fire alarm. LISB consists of four occupied stories (plus subterranean level), with the fifth floor containing mechanical equipment. The building includes 46 faculty offices as well as office space for graduate and postdoctoral students, 10 collaboration/meeting spaces, and more than 30,000 square feet of laboratory space for life and materials sciences.
Location: Eugene, OR
General Contractor: Lease Crutcher Lewis
Explore Additional Mid Valley Office Projects