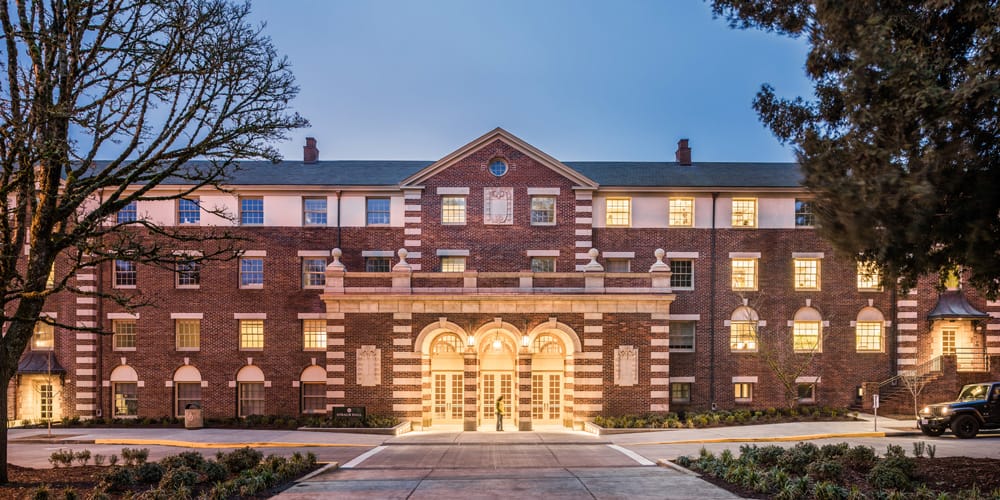 U of O Straub Hall Renovation & Classroom Addition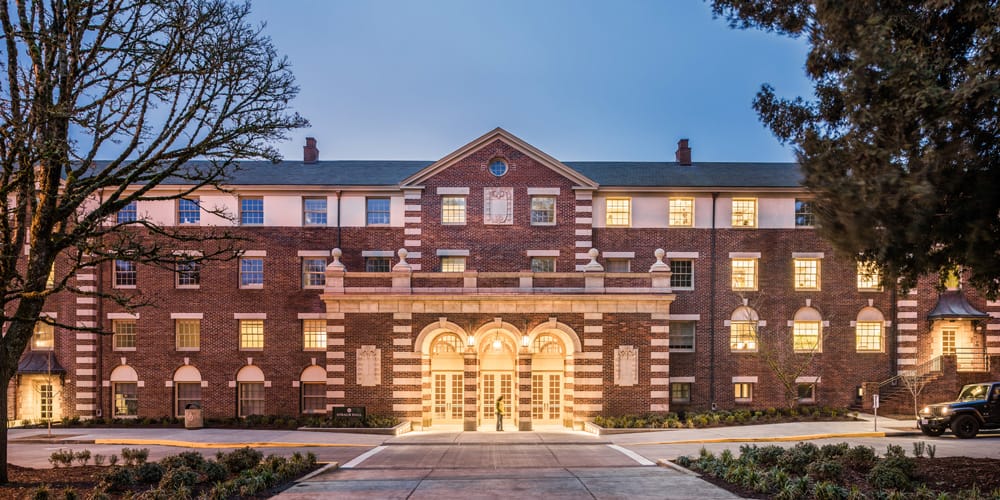 OEG recently completed two related projects for the University of Oregon, a comprehensive renovation of Straub Hall and a classroom expansion of Straub and Earl Halls. The Straub Hall renovation project provides much needed infrastructure replacement and a full interior renovation of a historic building, transforming the historic Straub Hall into an innovative 21st Century academic facility.
The classroom expansion project includes approximately 1,000 total classroom seats in a two story building totaling over 58,000 square feet. Classrooms include 500- and 150-seat lecture halls and smaller learning spaces of various sizes organized around central circulation and gathering spaces. Located between an academic building, Straub Hall, and a residential building, the new expansion space provides a new connection between campus open spaces.
UO Campus Design Award for Sustainability
Location: Eugene, OR
General Contractor: Fortis Construction
Explore Additional Mid Valley Office Projects